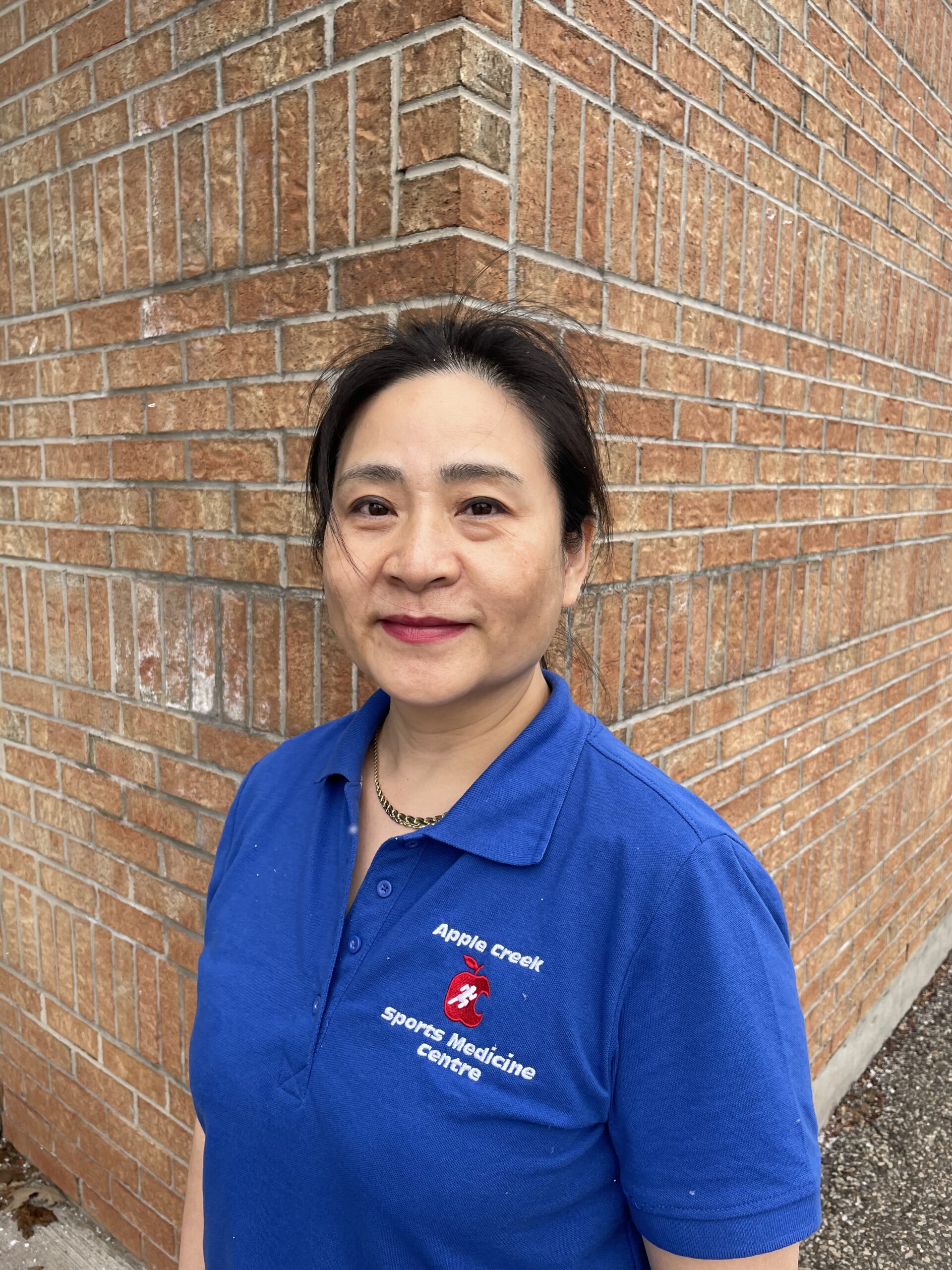 Jie (Jessie) Zhang 
Registered Massage Therapist​
Jessie graduated from College of Traditional Chinese Medicine & Pharmacology Canada, she is licensed with the College of Massage Therapists of Ontario (CMTO) as a Registered Massage Therapist (RMT).
Jessie has experience working at multidisciplinary teams, treating patients' injury rehabilitation  with a thorough and knowledgeable professional massage to restore balance to the autonomic nervous  system.  She has developed a unique combination of Meridian – physiotherapeutic elements and has specialized in providing pain management through massage therapy.  
Jessie prides herself in providing a safe, appropriate, and effective massage techniques to lengthen shortened  muscles to restore flexibility, releasing any trigger points, relief from pain symptoms, headaches, nerve  compression, numbness and muscle spasm. 
Jessie is fluent in English and Chinese Mandarin.  
Treatment hours:
Mon -8am -11am
Tues -8am-11am
Wed – 8am-10:15am
Thurs – 8am-10:15am
Fri – 8am-10:15am
Sat – 8am-10:15am