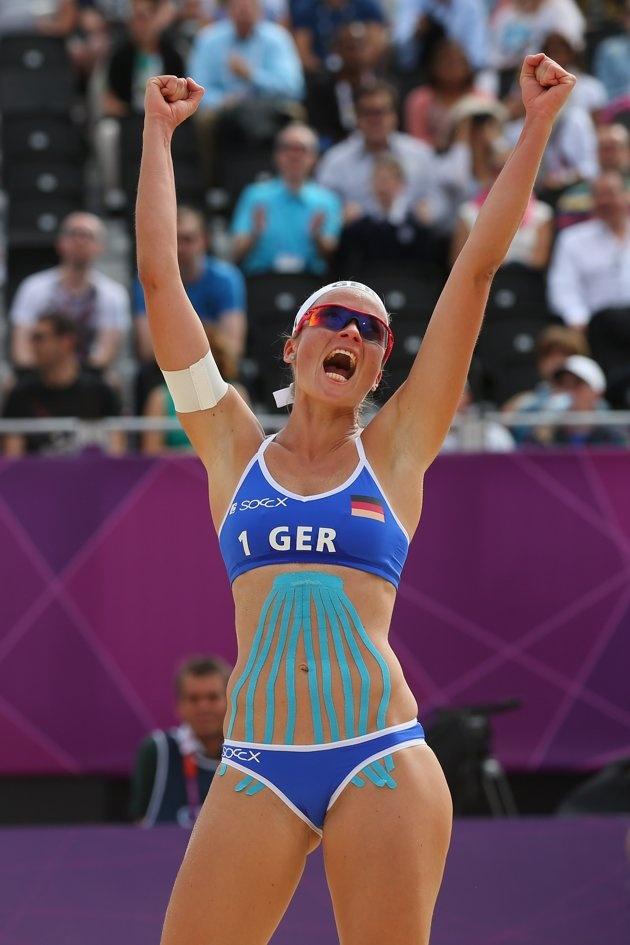 What is Kinesiology Tape? by Stephanie Loy Son, CAT(C)
You've probably seen it everywhere – at the Olympics, at your child's track meet and/or even on your best friend. It's that long piece of sometimes fluorescent coloured tape that sits on an athlete's shoulder, leg or even abdomen. What is i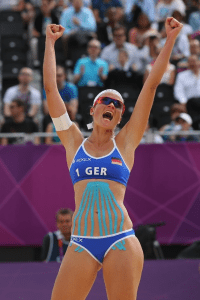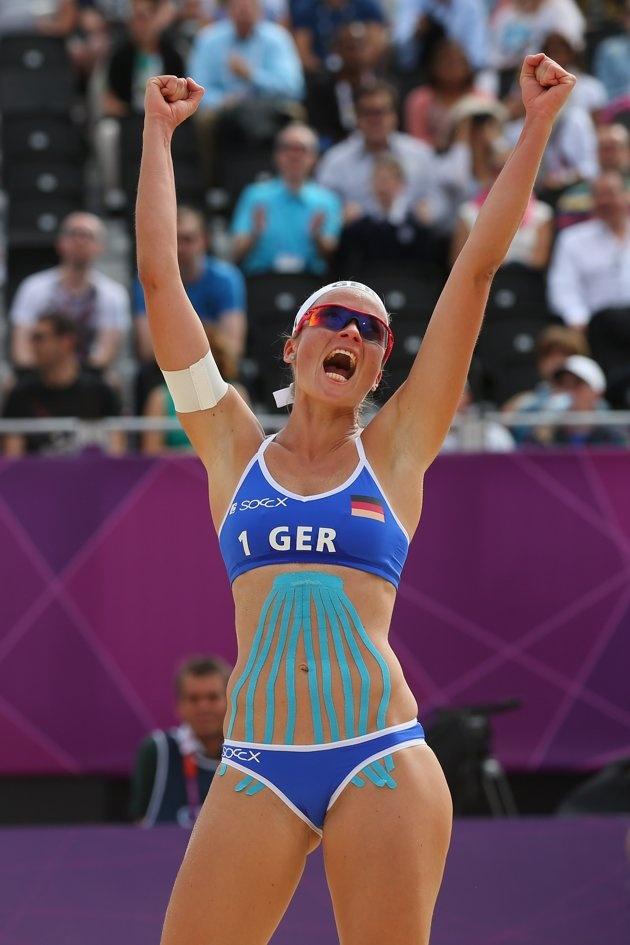 t, you ask? It's kinesiology tape or more commonly referred to as KT Tape based on the most used brand. Other brands include Kinesio Tape, Rock Tape, Spider Tech and so on. Here at Apple Creek Sports Medicine, our practitioners often utilize this tape before sending a patient home. This post will explain both when and why we use this tape in our clinic.
Kinesiology tape came into popularity back in 2008 at the Beijing Olympics where it was commonly seen on beach volleyball, and other athletes.1 It was developed by a Japanese chiropractor named Kenzo Kase in the 1970's, who originally used it to help with lymphatic drainage (i.e., swelling).1 Since then it's use has been expanded to help with:
Muscle facilitation and inhibition

Pain relief

Lymphatic drainage (i.e., swelling)

Proprioception (i.e., body awareness)
The question is, does it actually do what it's supposed to? Is it providing the feedback an athlete or patient needs or is it placebo based?
Kinesiology tape is an elastic tape with an adhesive backing that has the ability to stretch to 20-40% of its original length.1 It's thickness mimics that of human skin which prevents restrictions in range of motion, and allows for periods of longer use.2 The belief behind the tape is that it stimulates the skin and the underlying receptors to activate the muscle(s).3 It also works to pull the skin from the underlying connective tissue, which opens up the space in-between allowing greater circulation of blood and lymphatic drainage.4 Overall, the research on kinesiology tape has shown that it has a minimal effect on muscle strength, and that there is not enough evidence to support the claims of reduced pain, improved proprioception or muscle activity.2 In terms of it's original use of lymphatic drainage, the literature is very minimal and focuses on swelling in cancer patients.2 There is little research on swelling stemming from contusions, which is what we mainly see in our clinic.
While the research backing kinesiology tape is minimal and demonstrates little benefits, what an athlete or patient reports when they wear it is of greater value. Furthermore, research has shown that there is no negative effect on athletic performance with the application of kinesiology tape.1 When it comes down to the performance of an athlete or improving the posture of an office worker, applying a tool which provides active feedback and has no ascertainable negative effects only works to help our client.
Tips on Making Your Kinesiology Tape Last
After a shower, pat the tape dry instead of rubbing it

When the tape starts to fray or peel, trim the edges with a pair of scissors

If you notice any redness or itchiness underneath or around the tape, remove it immediately as you may be allergic to the adhesive
References
1Drouin JL, McAlpine CT, Primak KA, Kissel J. The effects of kinesiotape on athletic-based performance outcomes in healthy, active individuals: a literature synthesis. J Can Chiropr Assoc. 2013;57(4):356-365.
2Williams S, Whatman C, Hume PA, Sheerin K. Kinesio taping in treatment and prevention of sports injuries: a meta-analysis of the evidence for its effectiveness. Sports Med. 2012;42(2):153-164.
3Aarseth LM, Suprak DN, Chalmers GR, Lyon L, Dahlquist DT. Kinesio tape and shoulder joint position send. J Athl Train. 2015;50(8):785-791.
4Kase K, Hashimoto T, Tomoki O. Development of kinesio taping perfect manual. Kinesio Taping Association. 1996; 6-10: 117-118