Jump! Vertical Jump Training Considerations by Jason Liang RMT/PT Resident
Vertical jump training considerations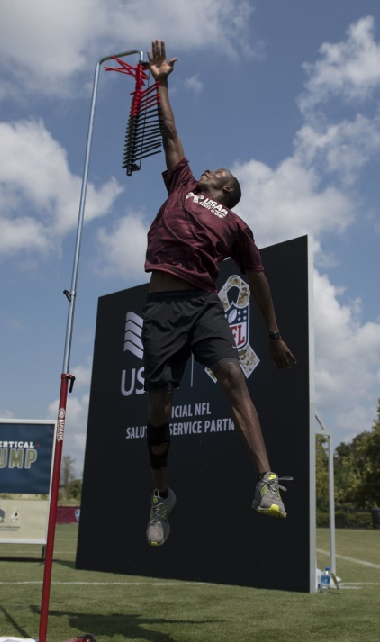 For athletes or anyone who is wanting to start vertical jump training, here are a few tips to keep in mind:
Learn how to land before learning to jump
Strength should be a major focus in the beginning of training
Be mentally and physically ready
Learn how to land before learning to jump
Let's start off with an analogy.
If you were flying a plane only partially knowing how to land on the tarmac, it would be unsafe, difficult, and likely cause damage to the plane.
Jumping is obviously not as scary or complex as flying a plane, but you get the basic picture. Safety and longevity is critical when jumping. Many injuries that occur when jumping happen during the landing phase.
Therefore, practicing to land in controlled settings (in training) is essential before being introduced into the demands of sport where you may land in susceptible positions.
Back to the analogy: going through flight simulations (a controlled setting), you learn how to land the plane in different situations before flying a real plane. Practice will help increase the chance of landing appropriately when needed to do so.
In regards to a good landing position and mechanics, the squat exercise almost fully replicates it. When you allow the hips to travel backwards slightly before loading the knees, the hips can absorb more of the landing forces.
Strength should be a major focus in the beginning of training
More forces go through the joints when landing from a jump simply due to the force of gravity. Depending on only technique is not enough for a safe landing. Strength is important to cushion the landing, transition from absorbing forces to also exploding off the floor to jump. You can work on strength by training the body in different types and planes of movement.
Train concentrically, eccentrically and isometrically
A short definition of these 3 terms:
Concentric movements refer to tension developing in the muscle while the muscle fibers shorten.
Eccentric movements refer to tension developing in the muscle while the muscle fibers are lengthening.
Isometric movements refer to tension developing in the muscle while there is no movement in the muscle.
Using the squat as a movement example, we will focus on the quadriceps muscles.
When you slowly lower into the squat in a controlled manner, the quads are working eccentrically (contracting, while slowly lengthening). If you hold the squat position and do not move, this is an isometric movement (no movement). When you stand up from the bottom of a squat, this is a concentric movement (the quads contract and shorten, straightening out the leg).
Try and apply this to other muscle groups to see if you understand the concept.
Train in different planes of movement
Most sports involve athletes to jump forward, up and/or to the sides. This also involves one or two feet. Single and double leg exercises in different planes (forward, lateral or angles) would provide a good amount of variety and prepare yourself for many sports. Doing your best to keep both sides of the body equal in terms of strength is optimal.
Plyometric exercises will be introduced slowly and progressed appropriately during the strength training phase. Building a strong foundation is emphasized.
Be physically and mentally ready!
Plyometrics are exercises that involve a quick transition from an eccentric action to concentric action. An example of a plyometric exercise is a continuous squat jump. This is an explosive movement and it takes a toll on the nervous system, whether you feel it or not.
Focus is on quality over quantity and then later build up more tolerance. Be physically and mentally ready to perform these types of exercises.
It's a process. Training will be tough, but remember to enjoy it and have fun!
This is only a brief introduction into the process of vertical jump training and there is a lot more to consider.  I would be happy to chat should you have some questions.
Take care and stay safe!
Jason